Unity sucks: Install Gnome 3 on Ubuntu 11.04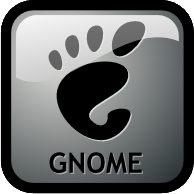 As you're probably aware, the latest Ubuntu version looks very different. This isn't a coincidence, they've changed from Gnome to Unity. Since Ubuntu started to build their own shell Unity, they have ditched Gnome shell entirely. You won't even find Gnome 3 on the official repos! Many people within my industry and within the Linux community have felt like the latest Ubuntu was a downgrade. This is largely in part to Unity. There are a lot of people who don't like Unity. Many don't like it because of how it works, the look and feel, or that stupid vertical launcher bar that always seems to get in the way.
Well, rest assured. I'm one of the many who attempted to embrace Unity, and gave it a fighting chance. I'm here to declare today, it sucks. Great concept, and certainly a huge amount of potential — but for me, it's just not a viable solution.
Here's how to install Gnome 3 on Ubuntu 11.04
CAUTION : The actions listed here may very well break your Unity system and make it unstable or unusable. Only proceed if you have at least a basic knowledge of how to fix things if/when they break. This worked flawlessly for me, but your configuration and hardware is different. As always, I take no responsibility for what you type into your command line and you do so at your own risk.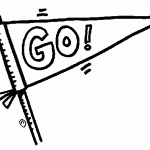 First, go to a Terminal (In the main menu, go to Applications > Accessories > Terminal) and enter the following command to add the Gnome 3 PPA repository to your system:
sudo add-apt-repository ppa:gnome3-team/gnome3
Now, you'll need execute the following commands (in order) to update the sources and upgrade the system. Please be sure you've got the latest version of Ubuntu:
sudo apt-get update
sudo apt-get upgrade
sudo apt-get dist-upgrade
Next, enter the following command to install Gnome 3 :
sudo apt-get install gnome-shell
Finally, restart your machine and select "GNOME" from the login screen. After logged in, if you want to keep it (which if switching from Unity, I'd put money on the fact that you do) goto Activities -> Search "Login screen" and make GNOME the default.
Then, remove the junk:
sudo apt-get remove unity
Want a brand new pre-configured Linux Laptop running the latest version of Ubuntu and Gnome3 right out of the box?
You're welcome.

Share on Facebook